If you are looking for managed it services Georgetown TX has, you will want to check out Click Computers.  We have over 45 years experience In the computer business. We received The Gold Award for the best computer repair company in Georgetown and are part of the state-certified cybersecurity training program. 
Our goal is to make your life easier by having fewer issues and less downtime in your business and life.
Click Computer offers computer repair, managed IT services, and IT consulting.
One of the best things about choosing us to manage your IT services is that we will provide your employees with new computers for free!
If you have a company with five or more employees, we are willing to supply you with new Dell computers. This allows us to know that the problems you may encounter are not due to having old, slow computers. Having new computers is also going to optimize the business' time.
It can be surprising how much wasted time adds up over the months and years when all your computers are running slowly.
We are chosen as the best place for managed it services Georgetown TX because we want your business and employees to be able to work as efficiently as possible. 
Our company has a set of core values we follow every day.
Our first value is ensuring that any service or repair is a good value for our client. We never want to feel like we are getting the better end of the deal with our client.
Our goal is that our company and our client are mutually benefitting from any business being done together.
We're not here to get customers, we are here to get clients and build relationships.
Click Computers believes that the best way to build a sustainable business is by building lasting relationships with the people we work with daily. We are always going to put the customer's needs first.
Another one of our values is standing behind our work. We will continue the job until you are completely satisfied.
If the expectations are not communicated properly, we will take responsibility and ensure that your vision is met.
This is one of the reasons why we believe communication is a vital part of running a good business.
We will always be upfront with our prices and give you a fair appraisal for the work needing to be done. We will respond quickly to your IT needs and ensure that they are taken care of as soon as possible. 
We can help you with any of your IT needs and would love to be the place you go for if you need managed it services Georgetown TX.
You can contact us to get a quote today at 512-868-9105 or clickcomputers.biz. If you choose us for your managed IT services, we will assign you a personalized IT consultant who will help you each step of the way. With our decades of experience, we will be able to handle any of your IT needs and stand behind all the work we do. 
Managed IT Services Georgetown TX
If you have problems with your computer, give Click Computers a call before buying a new one.
We have over four decades of combined experience and can help you solve any of your computer repair needs.
Our computer loves doing computer repairs as well as managed it services Georgetown TX There are numerous reasons to hire a computer repair service such as ours before you buy a new computer or try to fix yours yourself.
One of the obvious reasons for getting your computer repaired instead of buying a new one is the cost. Purchasing a new computer is usually far more expensive than having it repaired. If you try to repair it yourself, you may also spend more money than you think.
Our team gets computer parts at a discounted price since we buy parts wholesale. Trying to fix your computer and diagnose it for the first time may leave you buying the wrong part or having to fix it more than once, bringing your cost up.
You most likely have important documents and information on your computer that you don't want to get lost or corrupted, which may happen if you try to take your computer apart being inexperienced. 
Another reason to choose a repair company to fix your computer instead of fixing it yourself is that dropping it off with us will save you a lot of time.
You can spend hours watching youtube videos and doing research to diagnose your computer's problem and figure out how to fix the problem.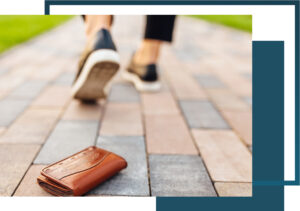 If you are unfamiliar with computers, code, and their components, it may be difficult and time-consuming to sift through information to find the instructions you need.
We know your time is precious to you, and we want you to be able to spend it wisely. We can diagnose your computer's problem and fix it quickly, saving you hours of time and research.
Allowing a professional to fix it will also bring you peace of mind, knowing that the solution is completely fixed and done correctly. We don't want you to put a bandaid fix on something that needs a deeper fix. 
Another great reason to bring your computer to Click Computers is that we can also recommend any upgrades that your computer may need.
When certain software is out of date or if our memory us getting full, we can easily upgrade and expand your computer to make it faster and more efficient.
We would love to give it a quick diagnostic while we are repairing your computer to see if there are any quick updates we can do to make your computer run better.
We will never recommend anything that you don't need or isn't beneficial to you.
Our company will always give you a fair price and walk you through the benefits of that update. We work with tons of computers since we do managed it services Georgetown TX.
Go ahead and contact us today, giving us a brief description of your computer's issue, and we will get back to you promptly, scheduling an onsite visit.
We have a complimentary 11-point assessment making sure that we check every box and leave no stone unturned. Contact us to get a quote today at 512-868-9105 or clickcomputers.biz.
We are the top place to go for managed it services Georgetown TX.