If you need someone to support you in the ever-changing world of technology, Click Computers is the place for you.
Our company is the top place for managed IT Services Austin, and we have the awards to prove it.
We have won a computer service award eight years in a row! Our consistent service is one of the many reasons people love working with us. 
Every person needs a code of ethics to live by.
Click Computers has core values to ensure we do the best work and have the best customer service available.
One of our core values is that we don't have customers; we have clients.
You will not be sold anything you don't need when you work with Click Computers. We are here to serve you and improve your relationship with technology. Our goal isn't to sell you things; we aim to partner with you or your company to make you more successful.
We have almost half a century of computer repair experience, and we're confident whatever type of IT help you need, we can provide top-of-the-line service. This  is just one of the reasons people come to us for managed IT Services Austin.
Some of the services we provide are data recovery, performance upgrades, remote support, and managed IT Services Austin. Managed IT services include remote monitoring and maintenance of your network.
A great aspect of our company is that we provide remote support. This will allow your problems to be resolved expeditiously.
Without scheduling an appointment and adding the drive time, we can instantly log in to your computer from our office and diagnose and resolve your issue. We know how crucial technology is to functioning in daily life, and our goal is to keep you up and running at all times with minimal downtime.
If you are a first-time customer will get 10% off your initial diagnostic. You will also get 10% off the hourly rate for your first remote or on-site support. Veterans also receive a 10% discount.
One quality that we strive for with our clients is transparency. We do our best to speak to you about technology in a way you can understand. You will have a personalized service, so you know exactly what you're getting and how it will benefit you. 
When you sign up with us, you will have a specific IT consultant that works with you that you can get familiar with. If you need a repair or service, we won't work on it until you understand exactly what is wrong and what it will take for us to resolve the issue.
Transparency and honesty are two of our top priorities when running our business and dealing with our clients. 
If you are interested in computer repair or having your IT services managed, we would love you speak with you. Our ability to customize our services will allow us to get you exactly what you need.
We promise to respond quickly and professionally. You can reach us at https://clickcomputers.biz/ or on the phone at 512-868-9105.
Managed IT Services Austin | Become More Efficient
Businesses need to run more efficiently than ever before. With the majority of businesses relying on technology for everyday tasks, if your computers aren't running efficiently, your business isn't running efficiently.
Click Computers would love to be able to help move your technology from hindering your business to enhancing your business. Our aim is not to sell you something but to help your business run more efficiently. We are a top provider of managed IT Services Austin.
Our 45 years of combined experience and awards prove we are the people to help your business.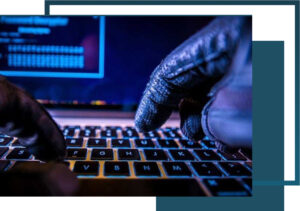 Click Computers is offering free computers to anyone that is a new business customer. It can be hard to budget for upgrading or purchasing all new computers if you have a large staff, and we want to take that problem away from you.
We believe providing your company with new computers is worth it if we can have your business. It is a one-time purchase, but you will want to stay with us for years once you're with us. We also want to start on the right foot with your technology. If you become our client, we don't want to spend the first months constantly working on your old equipment.
So much work these days is done on computers, which means your employees can only work as fast as the technology they are working on. Making sure your technology is up to date will allow your company a  one-time cost of upgrading your computers.
We aim to let you focus on what you do best: running a business, making sales, and managing employees. We know you don't have extra time to learn about IT Networks and how to repair computers. We can do all of that for you for a simple monthly fee.
This is going to save you money from paying in-house information technology employees. With an easy monthly payment personalized for your business, you will have many people working on your technology needs.
The cost-saving ability is why people come to us for their managed IT Services Austin.
We are a company that is always open and honest about everything we do. Transparency is the key to a flourishing business. If a business is Shady and hides things, it may be successful for a while, but eventually, the company will fail after its clients see who they are.
Our company is not here to make a few quick bucks, but we are here for the Long Haul to serve Texas companies for generations to come. You won't ever be left in the dark when you deal with Click Computers. Any time a problem arises, you will know precisely what caused it and how we will fix it. 
We would love to be the place for your managed IT Services Austin.
We consistently win awards for our technical skills and customer service. If you are interested in how we can improve your business, contact us at https://clickcomputers.biz/ or on the phone at 512-868-9105. Click Computers is looking forward to serving you and watching you grow.